---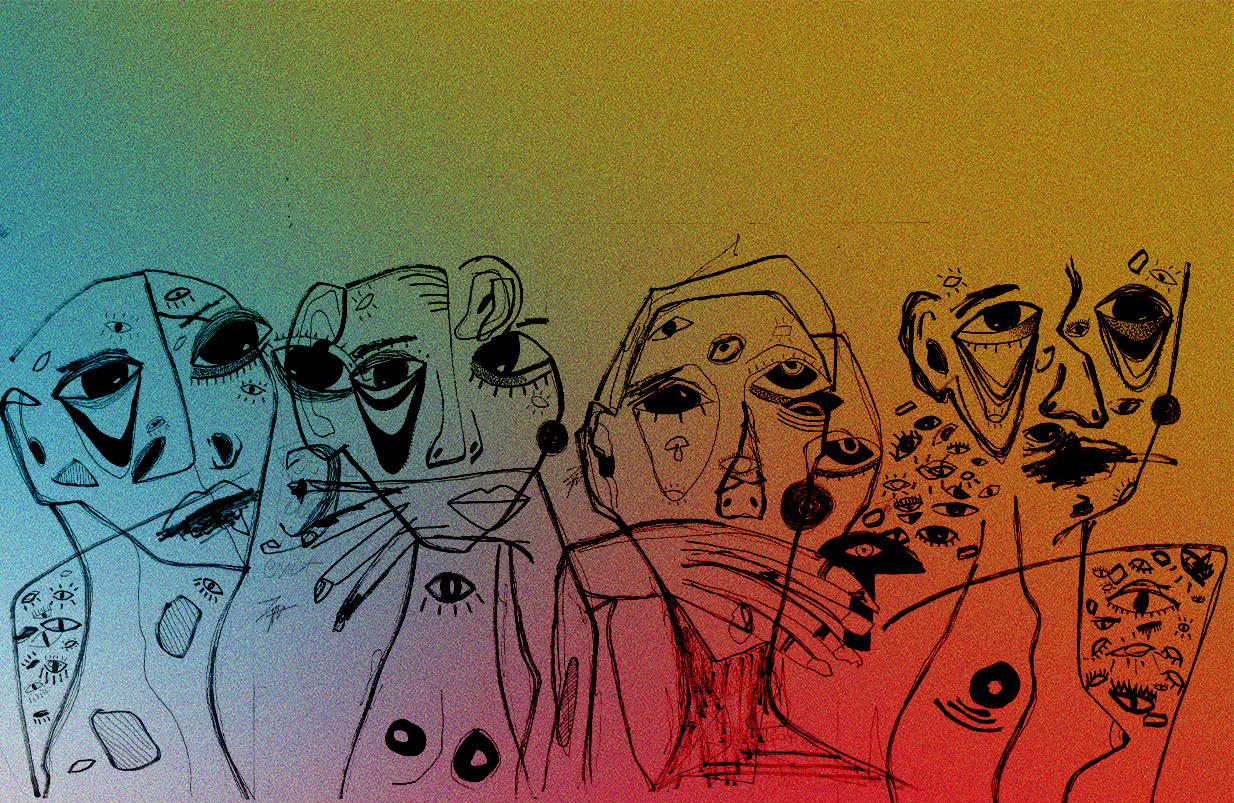 Who we are

OBJECT:PARADISE was founded in 2018 at Ouky Douky Cafe in Prague, Czech Republic by Tyko Say and Jeff Milton. The original concept was simple and remains our core principal today: let's make poetry readings and happenings more interactive and dynamic.
We don't believe in a poetic language nor the best words in the best order, but rather believe that readings can be a celebration of language that everyone can come to. We want to deconstruct the classism and prejudice inherent in "good" language versus "bad" language use and, instead,
celebrate the moment that language exists in
.
In 2018 OBJECT:PARADISE had its first event,
Poetry of Sound
, at the Czech Inn in Prague, Czech Republic. The poetic happening would inspire future events that emphasize the connotative forces of language; specifically, performance, sound, and space.
In 2020
OBJECT:PARADISE, z.s
. became an official non-profit organization recognized by the Czech government. Our collective has three equal governing bodies which are reflective of our mission to put language in context: poetics, performance, and sound.


The OBJECT:PARADISE collective has four current members ︎
Founder & Director of Poetics
Tyko Say


Tyko Say doesn't exist. He needed a stiff

drink and a close shave. Forgot to turn

the TV off. Walked to store with black

coffee and rollie Sunday morning. Never

returned. Sits cross legged. Listens when

he writes. And wants to tell you how

beautiful it all was
.
Director of Performance
Sandra Pasławska
Whirling around and screaming is
meditation for her.
She would prefer
to use eyes instead of lines
of words.
She mixes both.
By the way creak sounds better in polish.
Director of Sound
Roksan Mandel


Feelings rush through her body. Before

she knows it, she is sitting on a cloud,

watching down on herself. Fingers

dancing around keys. Her mind never

learning to be tamed, is flame. Splash of

colors spill out from tips of fingers, she

finally lands back.
Director of Poetics
Jaromír Lelek


Big Red has as much of a penchant for

English as Shakespeare had for cold hard

cash. Big Red gets ecstatic when he

discovers a new phrase that sounds really

bloody great, he often jumps for sheer joy

of being alive and flaps his hands like

a drug addicted chimpanzee. Big Red loves

the stage and finds the audience i

intoxicating, craving to see ever more

eyes that are lit with life and in which he

sees a soul stirring.