---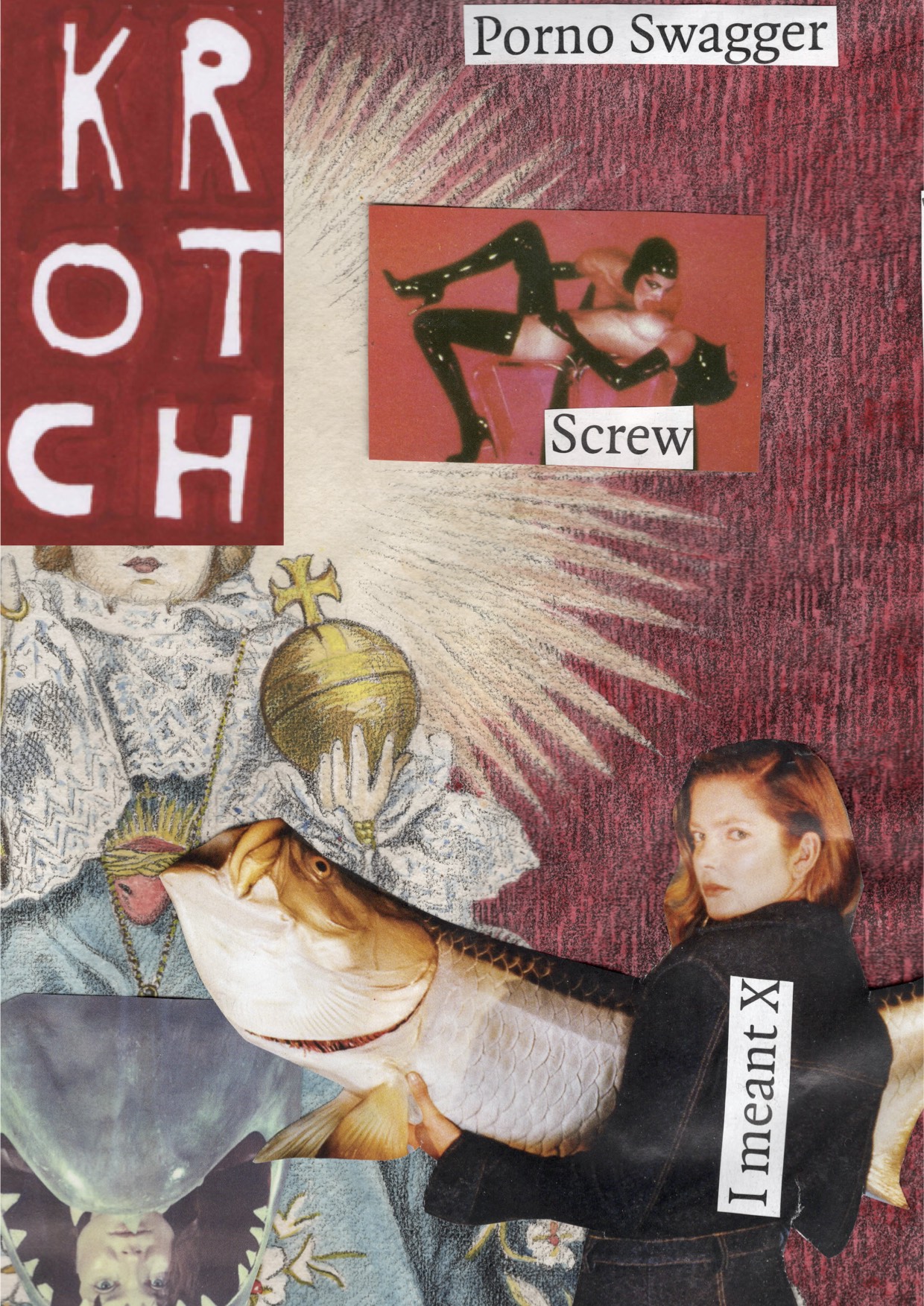 KROTCH Magazine
KROTCH
is a monthly zine featuring Žiźkov gossip and criticism towards the Prague-2 and greater literary establishment.
Analogue typeset, designed, and distributed, each copy is availabe for 50kč (in print only!)
If you want to pick up a copy but reside outside of Prague 3
shoot us an email
and we will see what we can do!
KROTCH
/
GROWING CUTTING & SMOKING TOBACCO / DECEIVING PRESCRIPTIVISM / DELIBERATELY SHAT PANTS / THE STREETS AND THE PEOPLE IN THEM / THE DIJORN RHOLIK NIGHTCAP / BLACK BOMBAY CATS KILLED OFF / LABEL OF RUBBING ALCOHOL RUBBED OFF / THE TUG AT THE INNARDS / CRISS CROSS IN SKIRT / OUT FOR MORE BEER / BACK OF TAXI PROMISES / GOOD HRANOLKY / CAN OF CAT FOOD LEFT OUT FOR BLACK BOMBAY CATS / JAROMÍR LELEK'S ORIGINAL ROLE / RUG MISSING / FOUND IN DAD'S BIRD BATH / IF LOST / PLEASE KEEP / THE OBEDIENCE OF A SINGLE VOICEMAIL / PERSISTENT ACHING HUNGER TO PISS / JENDA PUDLAK'S END OF ARM KALEIDOSCOPE / TO LEAN AGAINST WALL IN UNISON WITH WALL / POTRAVINY BREAKFAST / STEFAN FIEDLER'S MICROGREEN MACRO / THE SQUARE AS RECTANGLE CIRCLE AS OTHER / NEITHER AS EITHER / ADÉLA HRDLIČKOVÁ'S QUADRILATERAL HUSH IN LIMBO / UNFORGIVABLE JAZZ / GOOD BOOZE / THE HAIRS OF CARPETS AS SMALL TREES / ENDLESS MOMENT OF GOOD / INCREDIBLE VEGETABLES / TYKO SAY'S LAST AND FINAL GARDEN / PHOTO HUNG IN PREMEDITATED POSE / DECEIVING THE DOLL WITH ONE'S OWN HEAD / SLEEPING TO END ALL INTENTION / THE MAN FROM THE PAINTING NEXT DOOR / ELEVATOR AS SAFE SPACE / VIT FACULTATIVE AND THE LIPS / THE FLOWER POT FALLING FROM BITCH'S LEDGE / MICHAEL ROWLAND'S KEEN JEER OF ALL / THE SOUR MILK OUT TO SPILL / DOMESTICATING THE INSIDE OF A SHOE / TO CLEAN THE HOUSE ONLY IN ONE SOCK / THE SOUND OF THE EMPTY TOMATO CAN / FALLING / TUMBLING / THE WHOLE / WAY DOWN / THE STAIRWELL
KROTCH