---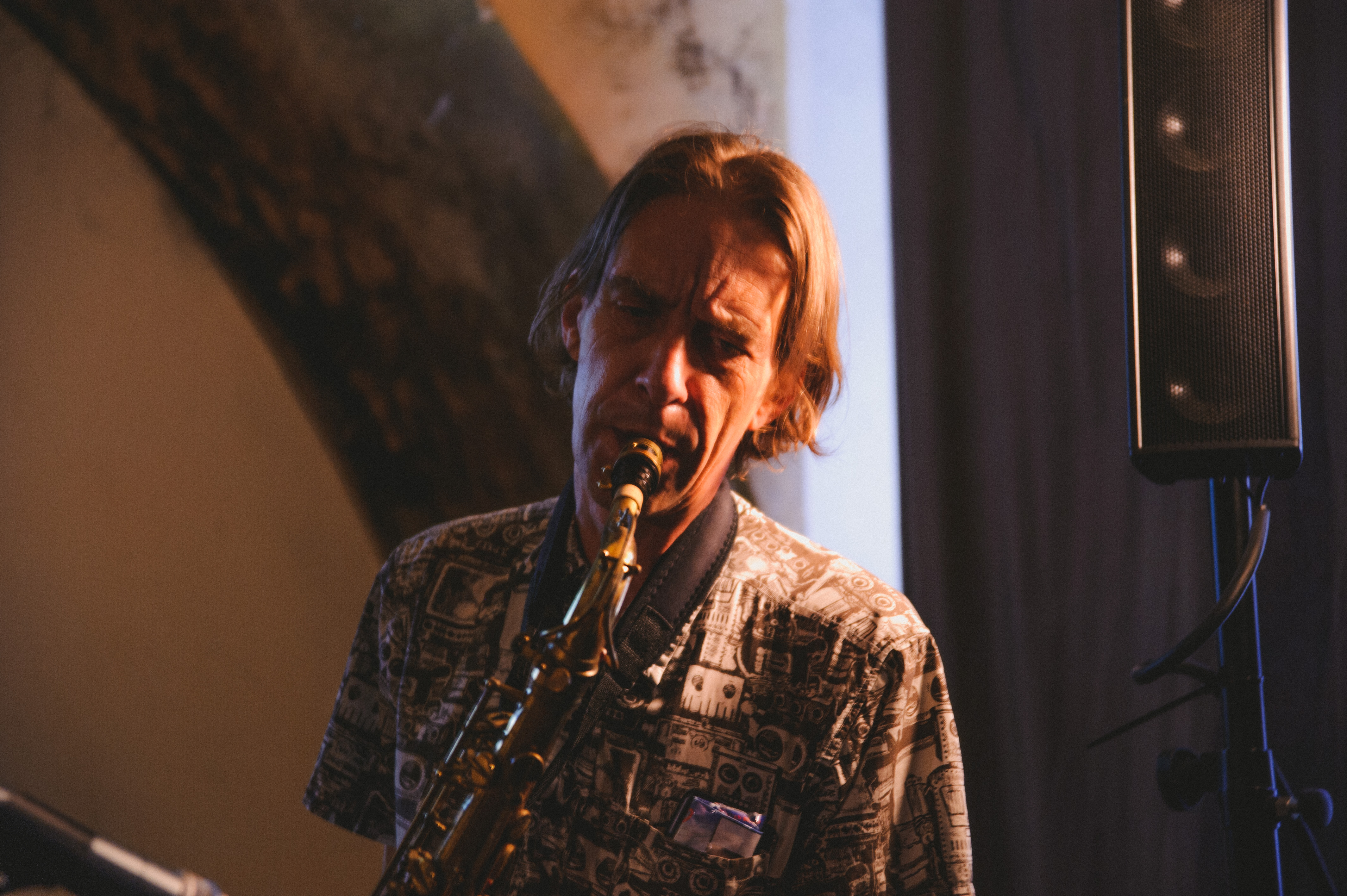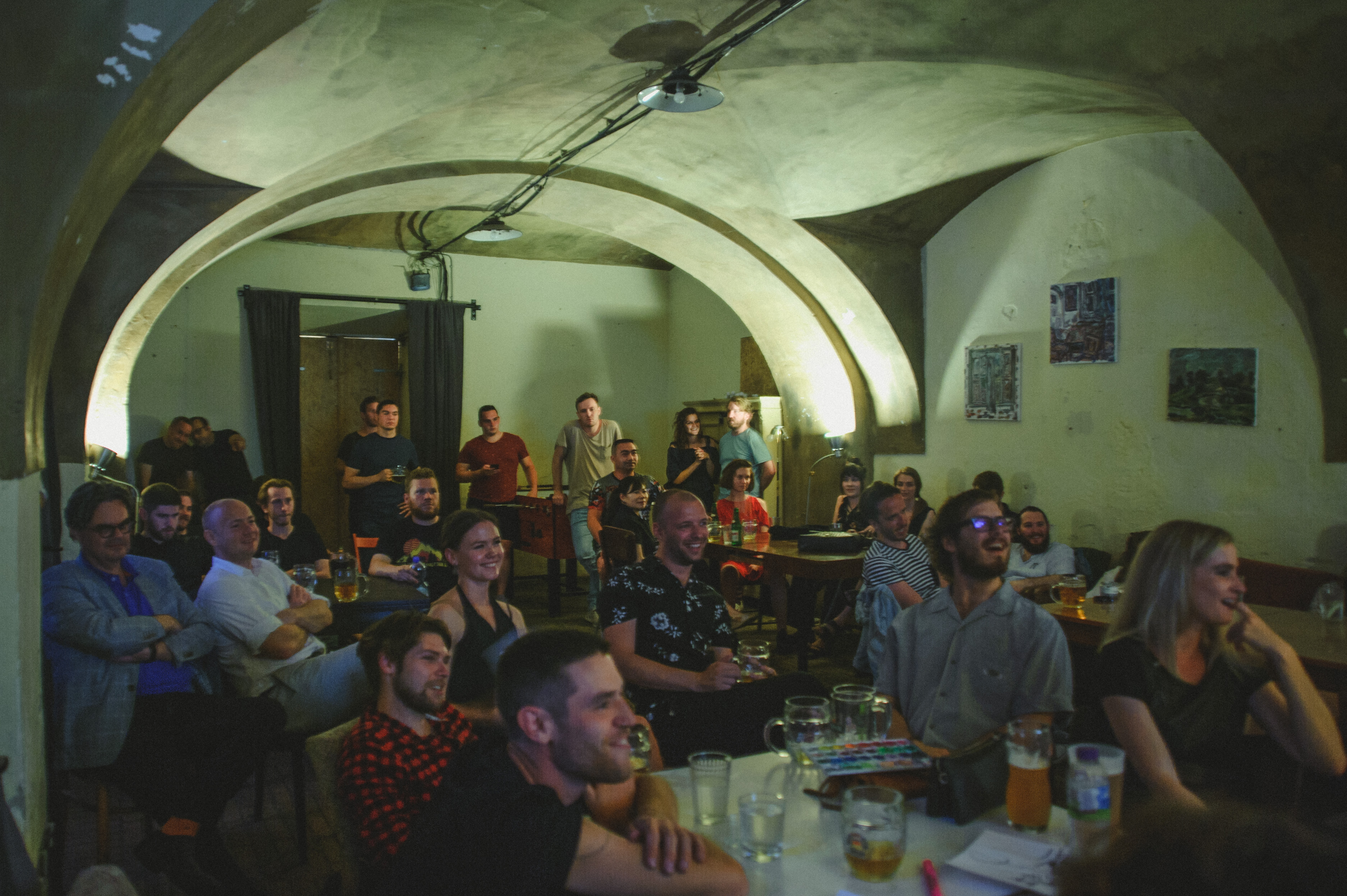 Sound of June
June 15th 2019 @ Zázemí, Praha, Czech Republic


︎

Special thanks to Julie Orlova for photos of the event.
Event Description

You have been here before. Seen those men those women with the mean uncombed hair under their gentle faces with their soft hands at the razz. This is the sound of June—large moon unkept in city skyline n blown down the alley you came from. It's warm inside and out thanks to leftover noon. There is you before the sound. The wop of the pianist comes in smooth in tune to the poet verse. 'Never seen a face as cool as you,' Honza. The poet gambles dice for status, minding his potatoes. The edge of your seat gains momentum. Never known no one to know the sound of June.
You read this'd be a poetry reading. No poetry reading here. No gallery clerk to keep bag kept. Just giggle water and verse. This is a soundtrack. Rather, a laugh track to a landscape—a soundscape of the zozzled city day. All the hilarious gimmicks of the tram man waving his finger to let you cross the tar. The rough hats you know from the chlebíčkies. Monkeys. Junkies. Humans in sync. You decide to stay to see what they will do with the ironing board, and you wonder what language is if it is not listened to in the context of a man eating a ham sandwich.
It is the sound of June. It is the way the room sounds: full of voice, or when you took a gamble at love in a foreign language. The new you learns that 'I love you' is spelt differently when someone is listening. You leave knowing that language is a mouth—your mouth—and the only meaning you know is to be meaning. Your June foot delicately bouncing to the beat.
Things commonly associated with OBJECT:PARADISE : The Sound of June:
Eating white rice and drinking coffee (as an event). Tadpoles. Dishes on a menu labeled 'kitchen sink'. Metro rats. Mirages. Bebop. Walking to go somewhere. Closing time. Hanging heads outside windows. Ruckus. Rhythm. Jello & ham. TV still on. Laura Palmer. Water Walk. 5am/5pm. Piano. Poetry. Performance.
Readers
Tyko Say
Jeff Milton
Jaromir Lelek
Christopher Crawford
Adela Hrdličková
Florence Williams
Joshua Mensch
Asgeir H Ingólfsson
Musicians
Heyme Langbroek
Honza Zhang
Performers
Tyko Say
Celine Dubois
Roksan Mandel
Jeff Milton
Sasha Semple
Adelka (Ba Bosa)
Roza Po
---